PFW Day 2: "Life Isn't Perfect, But Your Outfit Can Be!"
"Life isn't perfect,
but your outfit can be!"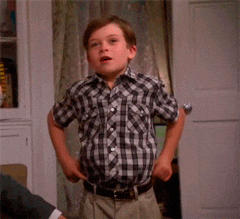 Day 2 of Paris Fashion Week was off to an eventful day with my alarm going off at 8am.
Immediately I was filled with a rush of excitement because my first show of the season was hours away. The first task at hand, get out of bed! Unfortunately with the time change (Paris is 6 hours ahead of New York time) the night before I was unable to sleep until 3a.m. (9p.m. in New York time), so Day 2 started with me stuck to the sheets.
After being in a daze staring into the sunrise from my bed I was off to prep which started with my go-to travel bag (more details in an upcoming blog post). Working my way from skincare to hair prep then clothing. Ofcourse, this meant that I had a whole playlist going off in the background to keep me energized from Bazzi's melodic Beautiful to DJ Snake's dance song Taki Taki.
Finally it was time to put on the event superhero uniform, the infamous all black attire. One of the many differences between PFW and NYFW is a flexible dress code with more room to add your own personal flare. Therefore I went with some of my favorite pieces from Zara. Once again applying one statement piece which on this day was all about my detailed dress shirt. Fun fact: the shirt details are actually printed on and not embroidered.
To make the black tones stand out I layered over a black long vest. Not only is it fashionable, but the pockets are so practical to store pens, notecards, post-its, highlighters, pins and more. Plus, the added layer helps keep all your other valuables in your pants, like wallet, safe and out of your way which is amazing when you are on the run from
one event to the other.
In the midst of the Paris Fashion Week rush, The Riviere Agency hosted a more intimate event that brought influencers/bloggers/media to visit the atelier of handbag designer, Samira Buchi. While it was not the usual presentation of runway or models wearing the garments, it was fun to see attendees really learn the process behind making of a leather bag. Plus, influencers/bloggers became the models as they were photographed with the various bags. This really showed that the bags are so versatile to compliment anyone's look. Another fun part was getting to chat with influencers that were either Paris locals or had traveled to PFW from London, DC, Chicago, NY, and other places just for this fun week.
Once the event wrapped, it was time to become a tourist once again! From trying amazing food and dessert from La Jacobine and then taking on the streets of Paris to shop.
I visited local vintage stores, and made a stop at Zara, and H&M - it was a must. One of my favorite parts was at one point stopping to look at the GPS (because what is life without it) as I looked back up finding myself in the middle of the Parisian rush. I took a minute to do a slow 360 turn and take in the landmarks, people, how they were dressed, the buses, and the atmosphere as a whole and in that moment it just felt so real, This is Paris!
The adventures did not stop there.
Once my tummy was full and wallet was in retail shame, it was time to cross out one of the items on my bucket list...see the Eiffel Tower at night. The adrenaline and excitement literally starts the minute you get to Bir-Hakeim stop on the 6 metro line. From there you can follow any group as surely enough they are also headed to the iron lady. On your way you'll notice local vendors, food trucks, and many tourists totally making you feel emerged in the moment.
Fun-fact: After sun down the Eiffel Tower lights up every hour on the hour for five minutes.
After experiencing that magical moment, capturing it all over social media and standing there to reflect for a bit it was time for pictures. As a recommendation from an amazing blogger, she suggested a place we could go to take a true "instagrammable" picture and now I'm sharing it with you! Visit my Instagram page @ThisisJCali and find the image you see here with the Eiffel Tower in the background which will have the location tagged.
Hope you enjoyed recapping Day 2 of Paris Fashion Week.
The last two days are coming up on another post...stay tuned.
Follow me on Instagram - Twitter: @ThisisJCali
Subscribe to my Youtube Channel: @ThisisJCali
LIKE my Facebook Page: @ThisisJCali
THANK YOU!
#pfw #parisfashionweek #paris #travel #fashionweek #pfw2018 #fashion #eiffeltower